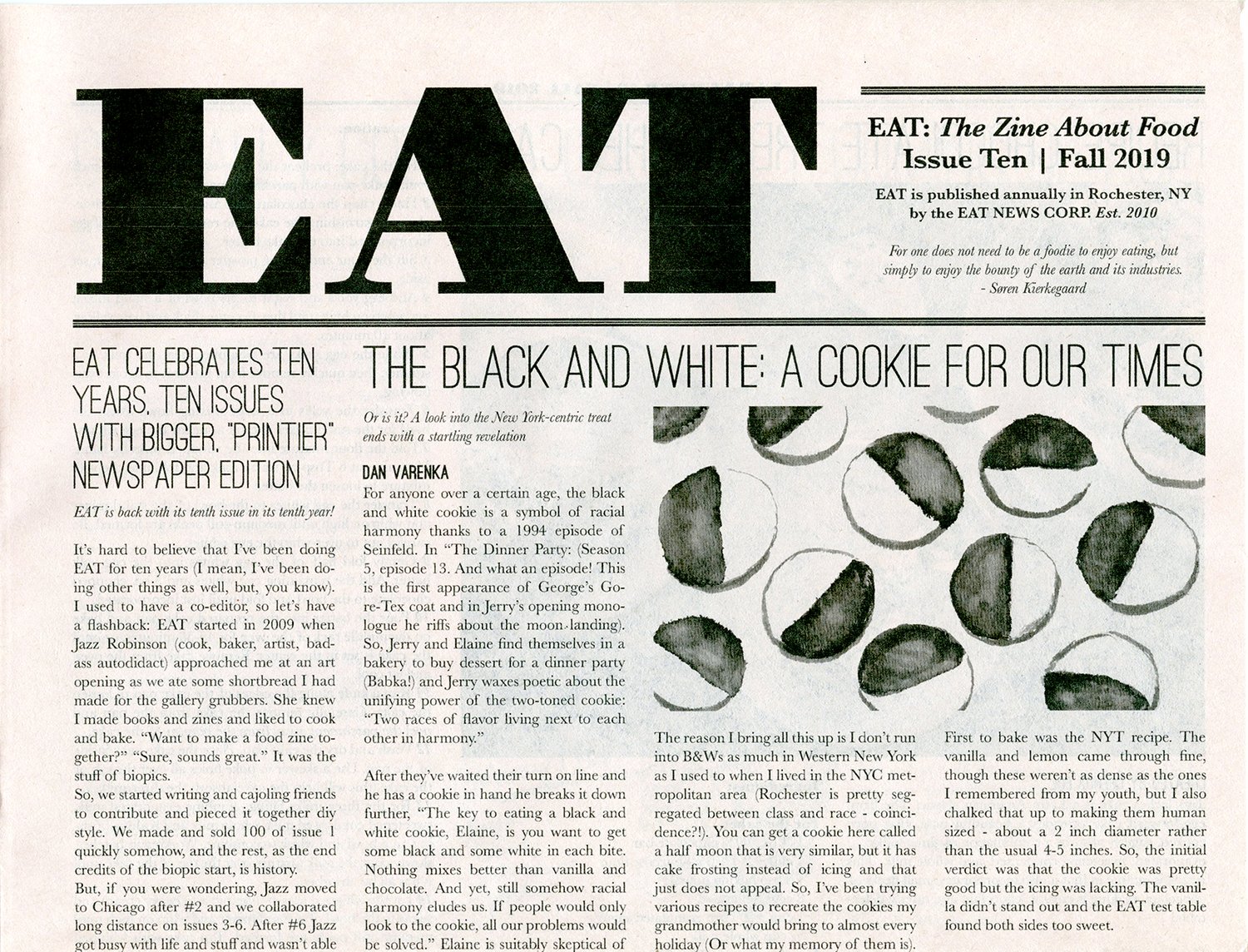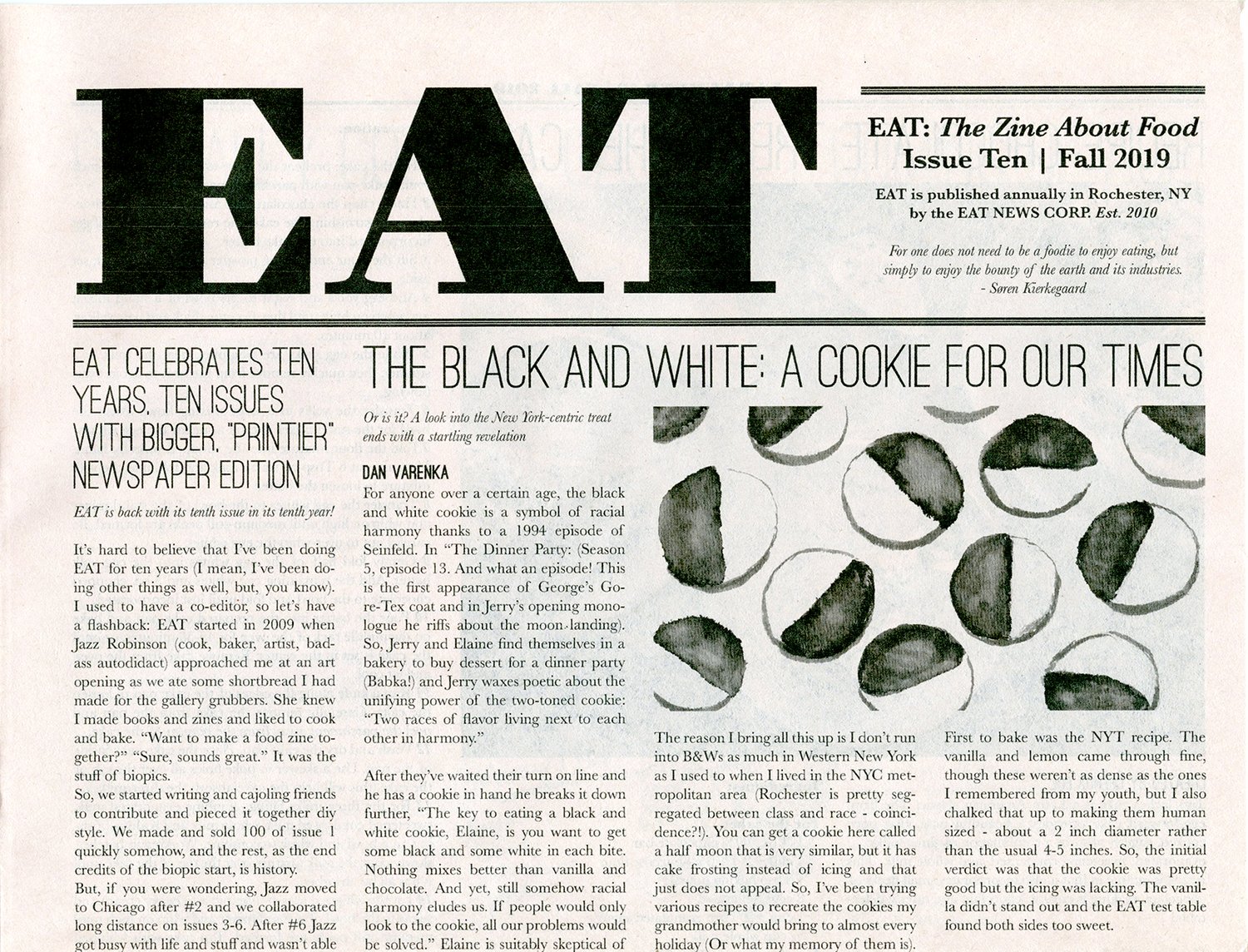 EAT 10
$2.50 / On Sale
What's black and white and read all over? EAT 10!
Ten years later and the tenth issue of EAT is here in a glorious newspaper format with a bevy of contributions from all over the place!
Articles: The Black and White Cookie, Portland Diners (for spending time in at the end of a relationship), Food Waste (and how to avoid it), the first ever EAT crossword and more!
Comics: Rice Rolls, Reading grease stains, and Indulgences.
Contributors: Sara Graham, Meha Desai, Helen Carter, Andrew Salomone, Cody Filardi, Chenoa Bol, Julie Perini, Sam Nakahira, and Karen Stocks.
Recipes: Tres Leches Cake, Bread Upma, Thai Basil Lemon Drop Cocktail
8 pages, 11 x 17 inches, b/w, newsprint web printed